Top five most wanted fidget toys.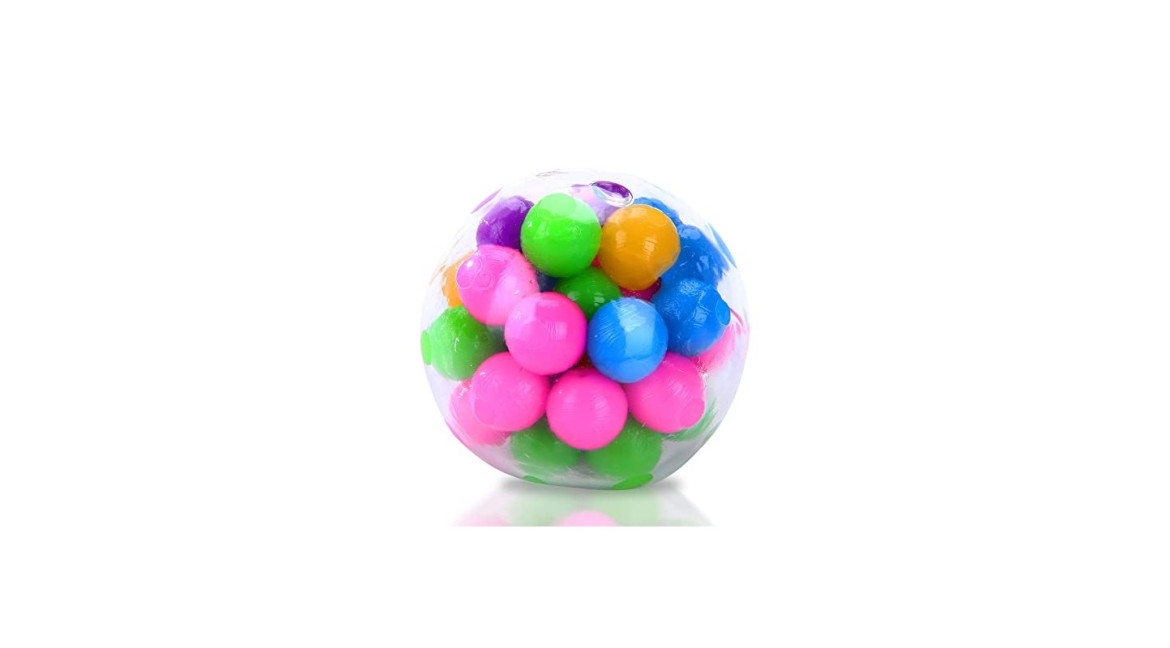 In case you don't know that already, fidget toys have become one of the biggest toy trend for the past few years. These toys are relatively small and they have the ability to stretch, squish, pop spin or twist and mainly keep the hands busy and they can be used by mostly all ages. It also provides a way to keep kids away from the screens. Kids really love them and we thought it would be helpful to highlight to you which are the best ones out now.  
1. INFINITY CUBE - this fidget toy is playable with one hand. Prime fidgeting toy for little children, teens and adults. With its discrete and ergonomic style, it's cool to play with and do a lot of tricks. Composed with eight (8) tough ABS plastic blocks linked together with strong stainless steel metal rivets. Durable and can withstand constant flipping and folding. It has a smooth surface and curved edges that are easy on the hands and light on the wrist and arms. It has also met and exceeded the ASTM International Toy Safety Standard. It provides a great way to release stress from school and work. Avoid nail biting, knuckle cracking, leg shaking and other fidgeting habits with the use of this gadget. It also improves your focus while studying, working or brainstorming by a simple flip and fold. It's a relaxing, noiseless, and compact tactile sensory never ending cube. Have fun for hours while practicing and improving finger flexibility. Lessen phone and other technology induced stress. It's a wonderful desk accessory, time killer, conversation starter and everyday carry device. Give as gifts for birthdays, Christmas and other holidays as well as get well soon gifts.
2. SIMPLE DIMPLE - Young or old, this unique little key chain provides endless hours of fidget fun! The frame is made of strong, high-quality plastic - ideal for rattling around in your pocket or purse - and the two colorful buttons are made of 100% silicone. One touch and your fingers can't stop pushing, poking, and popping! Available in four brilliant color combinations and perfectly sized to fit any set of keys, the Simple Dimple is a simple delight that's hard to resist. Unique key chain featuring silicone fidget buttons. Encourages tactile stimulation, calmness, concentration Fidgety fingers can't put it down! Mini carbine clip makes it easy to attach and detach from keys, purse, backpack. 
3. PUSH POP IT BUBBLE SENSORY TOY - The sensory bubble toy is ultra soft with a comfortable touch feel and reusable & durable to play. The bright colors and pleasant sounds can help you relax your emotions when you feel nervous and anxious. It also can help you and your kids exercise their brain and become more creative. At the same time, it can help enhance parent-child relationships. In addition to decompressing and exercising the brain, this multi functional squeeze sensory toy can also be used as a Frisbee to interact with family, friends or pets.
4. FIVE ARM FIDGET SPINNER - fidget spinners consist of a ball bearing in the center of a multi-lobed flat structure designed to spin along its axis with very little effort. Great for those who just can't keep still! Great for fidgety hands, ADD & ADHD sufferers, also helps relieve stress. Perfect size suitable for Adults and kids. Easy to carry, small, simple, discrete and fun, and effective for focus and deep thought. Use This Way: Hold spinner in one hand and use the other hand to spin it rapidly using small continuous strikes to keep it spinning indefinitely with practice, spinners can be spun using one hand only using the fingers of one hand to stop and start spinning.
5. DNA STRESS BALL- Filled with mini spheres in hot neon colors. Multi-colored balls forming a different mosaic pattern after every squeeze. It's tactile, it's irresistible. Make all the accumulated tension & stress just vanish as soon as you squeeze it in your hands! It is a must have for everybody who wants to keep calm and focused or needs to release the tension and relieve anxiety. Non-toxic and safe, this toy is made of high quality non toxic materials, so you can freely give them to children aged 3 years and above without any concerns. Colorful and funny, crafted with a soft, squishy membrane with lots of colorful, bright, squishy rubber mini-balls! You and your kids will surely get lots of fun and happiness while playing with these stress toys!