Step up your relaxation game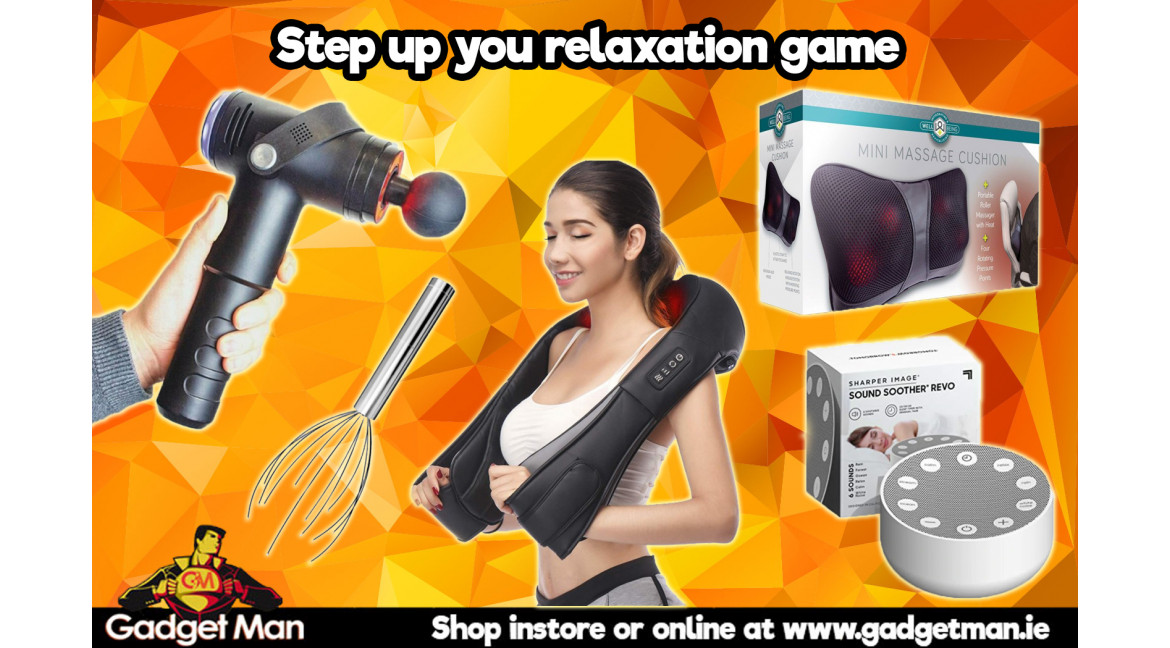 Maybe it is Friday evening and you just finished your week's work, or you had a few busy days with the kids, or you're just in the mood to give yourself some self-care time. Whatever your reasons are, relaxing is something we all need more of and these are a few ways you can do that, in the comfort of your home.
Shiatsu Neck Massager - Is the fact that you don't have your own, personal masseur causing you stress and muscle tension? We know, we know, it's a vicious circle. But, fortunately, we have the perfect remedy for a vicious circle… a soothing semi-circle! Yep, this neck massager with arm loops is the answer to all your aches and pains!

Head Massager - The scalp massager will stimulate the scalp nerve endings and the head acupuncture point, facilitating blood circulation and eliminating fatigue. Nice and natural way to get relief from a lot of varying annoyances. This scalp massager will send tingling sensations from scalp to toes and transport you to a more relaxing place.

Hammer Massager - Hold this massager to your muscles (or have someone do it for you) and the vibrations will soothe those aching muscles. Change the attachments for different massage effects and boost the vibration level for deeper relief.

Sound Soother Revo -

Close your eyes and quiet your mind to the soothing sounds of nature, white noise, or one the relaxing melodies featured on the Sharper Image Sleep Therapy White Noise Machine. This is just what you

need to help you clear your mind or get a better quality sleep. 

Massage Cushion - After a long workout or a hard day's work there is nothing better than a soothing deep tissue massage. Though this device is small, it is mighty! This cushion has 4 pressure points that massage in rotating circles to ensure your muscles are thoroughly kneaded for optimum comfort. And for those of you that suffer with really bad muscle pains, an optional heat mode is sure to soothe those aching limbs.This cushion is perfect for use with backs, arms and legs and is sure to have you wondering how you ever managed to live without it.
What is your favorite way of relaxing at home?